Make sure to look at the Art activity and 'Healthy Lives' blog for more fun exercises to keep you active!
Good morning Year 4 – here are your tasks for the week. If you are stuck or want to share your learning, parents can email us on the Year 4 email address. Remember if commenting on posts the teachers need to approve them so they might not show up straight away.
Maths (rounding to the nearest 10)
When rounding to the nearest 10, we look at the ones column. If the ones are 4 or less, we round down. If the ones are 5 or more we round the number up to the next 10.
73 rounds down to 70 because it is closer to 70 and there are 3 ones.
Round these numbers to the nearest 10.
1. 72
2. 163
3. 767
4. 345
5. 1,945
If you still need help, click here. The video will explain how to round to 10 and 100.

Maths reasoning question
Writing task
Read the beginning of this story.

As I sat amongst the leaves, an old oak tree caught my attention. I squinted wearily – the branches were growing right before my eyes! I stared harder as the vines edged towards me; the whole forest was expanding faster and faster, engulfing everything in its path…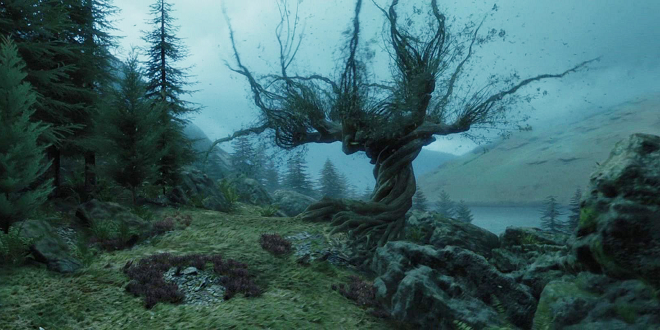 Can you continue this story?

Questions to think about:
What is happening in the forest?
Why is it happening?
How will the story end?

Success Criteria:
– Make sure the story 'flows'
– Use a range of sentence openers (-ed openers, ly openers and fronted adverbials)
– Use exciting vocabulary
Reading
(VIPERS)
Thinking about a book you've read at school or home, can you draw a timeline or create a storyboard?

Include all the main events.
Here is an example of a storyboard summary:
Science
This week's science lesson is all about refraction, following on from last week's lesson about reflection.
Click here to start the lesson!
Spelling
This week's spellings are words with the suffix -ous

1. adventurous
2. anonymous
3. disastrous
4. enormous
5. fabulous
6. hazardous
7. miraculous
8. mischievous
9. mountainous
10. prosperous
VE Day Activity!
Friday 8th May is a special day because it marks the 75th anniversary of 'VE day', or 'Victory in Europe day' – the end of the second world war in Europe.
The second world war (or WW2) lasted for 6 years (1939-45) and people in many countries around the world were affected. The German army, led by Adolf Hitler, invaded Poland in 1939 because he wanted to take some of their land. France and Britain declared war on Germany because they didn't think what Germany was doing was right, then Italy joined with Germany. Gradually other countries in Europe and around the world became involved with either the Allies (France and Britain) or the Axis powers (Germany and Italy).
Life during the Second World War was very difficult. We mark special days like VE Day to remember the many millions of people who fought and died during World War II.
You are going to become photo detectives.
Look carefully at the photo and answer these questions:
• What do I know after looking at this source?
• What can I infer from the source? What guesses can I make?
• What does the source not tell me?
• What else would I like to find out? What other questions do I need to ask?
Click this link to find out more about VE day!
Art
This week's object is a roof finial (decoration) that comes from 13th century Oxford.
You can create a portrait, make a model out of plasticine or do something else!
Here are some helpful links to develop your art skills:
A step by step guide for drawing a portrait.
A short video about drawing portraits and using different media
You could make a portrait using clay, play-dough or Plasticine. Here is a recipe for play-dough and a link of how to make a play-dough portrait.
Have a look at the responses so far! What do you feel like creating today?
Once you have completed your creative response just take a photo and send it with your name and class to year5@thomasbuxtonps.co.uk
RRS (Right of the week) Activity